PILOTS
Glass
Founded in 1794, the Conservatoire national des arts et métiers (CNAM) in Paris, is a Higher Education Institution, and home to the Musée des arts et métiers, a museum of technological innovation, traditional and industrial arts and crafts. CNAM is one of the oldest technical and industrial academic institutions and university museums in the world. It exhibits over 2.400 inventions, split into 7 collections: Scientific instruments, Materials, Energy, Mechanics, Construction, Communication and Transportation. Among these, glass and the glassmaking exhibition of the permanently exhibited "Materials Collection" is considered to be one of the most important for CNAM and its visitors. Glassmaking brings together artistic skill with a thorough technical and sensory understanding of the material. With a set of simple tools and processes, glassblowers are able to produce an almost endless variation of objects, from the decorative and fragile to the robust and functional. Glassmaking and glassblowing exhibit a range of expressions from handicraft to industrial, while it has been globally practiced for centuries. This pilot offers an excellent opportunity to produce and test meaningful tools for capturing the gestures of the contemporary creators of glass objects (tools, light machinery and glassware artefacts, etc.) and on investigating "reverse engineering" techniques for "re-inventing the gestures" of the creators of rare classical objects only, thus integrating them into motion-driven narratives for its visitors, in a MR environment.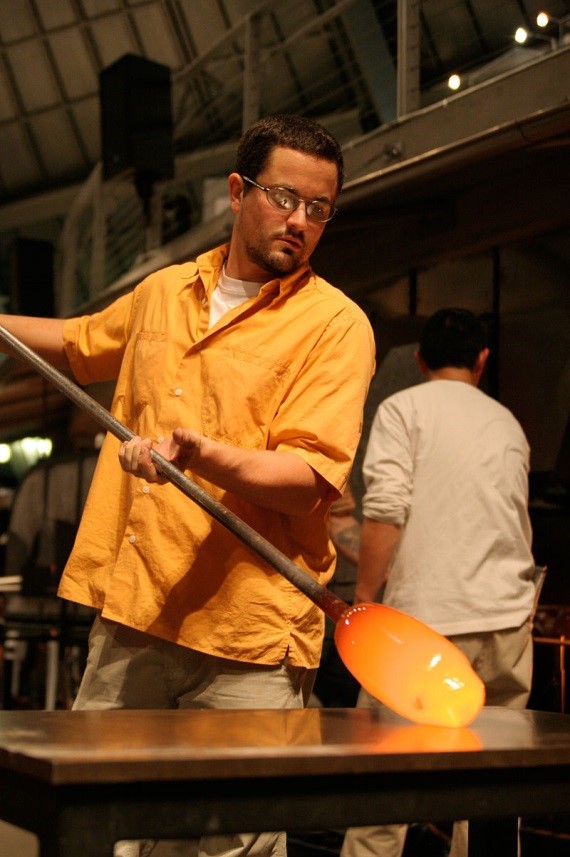 This pilot will unfold in CNAM, Paris, collocated with the CNAM Higher Education institution, one of the pioneering institutions in France for formal, life-long learning, opening up the
Mingei
's target group to the collocated academic community. To instil life in the renowned glassmaking collection of the museum, collaboration with contemporary French glass-bowers will provide new captivating representations and experiences of this craft on the CNAM gallery floors.