​On 10 March in the evening globally renowned fashion designer Antoine Peters, speaker of the evening, shares his passion for the craft of clothing and his vision to preserve crafts for the future. In a physical and online workshop, you can discover the fun of different craft techniques for yourself: with an instructable and videos you will learn how to reuse and repair clothes.
Programme
19:15 – 19:30 hrs: Walk in
19:30 – 19:45 hrs: Introduction by Dick van Dijk (Creative Director at Waag)
19:45 – 20:15 hrs: Interview/presentation Antoine Peters
20:15 – 21:45 hrs: Workshop Reflow: Don't let your textiles go to waste
Mingei Day
During the Mingei Day on March 10 we will provide insight into the research and applications of the Mingei project in an accessible manner. In the Mingei project, Waag works with European partners and craftsmen on ways to document traditional craft techniques. How can we use technology to preserve these crafts for the future? We do this, for example, by storytelling, interactive Augmented Reality (AR), Mixed Reality (MR) and motion capture. This way, the knowledge about the actions of traditional and industrial crafts can be preserved. During Mingei Day, passionate craftsmen show you what their craft is, and Waag shows you how you could document them.
Do you also want our crafts and clothing not to get lost? Come to Mingei Day on 10 March. Register if you want to be physically present in Waag's Makers Guild (limited places available) and don't forget your broken piece of clothing! You can also join the event from home. The link for the online live stream will be shared in the run-up to the event if you sign up.
Antoine Peters
The keynote of the evening is the worldwide famous fashion designer Antoine Peters. He has worked at Viktor & Rolf and worked with iconic brands such as Marcel Wanders, Moooi, United Nude, Quinze & Milan, Effio, Eastpak, Gsus Sindustries, EYE and Kidscase. Just like in Mingei, Antoine's working method is characterised by his interest in traditional crafts.
In his work, Peters is concerned with the stories, historical development and conservation of these types of crafts. For example, he conducted intensive research into a nineteenth century yak for the Zeeuws Museum. He learned the craft of folding such a jacket, a technique that is more than two hundred years old, from a 92-year-old woman from Middelburg. She was one of the last wearers of the Walcheren regional dress. The uncomfortable fit of the yak gave the fashion designer the idea to use the traditional technique to make a sweater from soft recycled jersey.
Workshop
The necessity of preserving crafts, and the pleasure that these crafts can offer, are made clear in the workshop 'Don't let your textiles go to waste'. Did you know that in Amsterdam millions of kilos of textile end up in the wrong bin and are burned? And that people have an average of 170 pieces of clothing in their closet, 50 of which have not been used in the past year?
These workshops are designed to transfer knowledge on how to reuse, repair, reduce, rethink, recycle and revalue your wardrobe. During the workshops, developed within the Reflow project, you will learn how to repair holes in your clothing by rethinking the craft of clothing repair, and re-evaluating old garments.
Online streamers can already collect the following supplies:
An item of clothing you want to repair (socks, jumpers)
Wooden Embroidery Hoop
Wooden Darning Mushroom
Mixed colours of 100% Cotton Threads
Mixed colours of 100% wool Yarn
Chalk Pencil
A set of mixed needles and metal pins Darning needles
ruler and scissors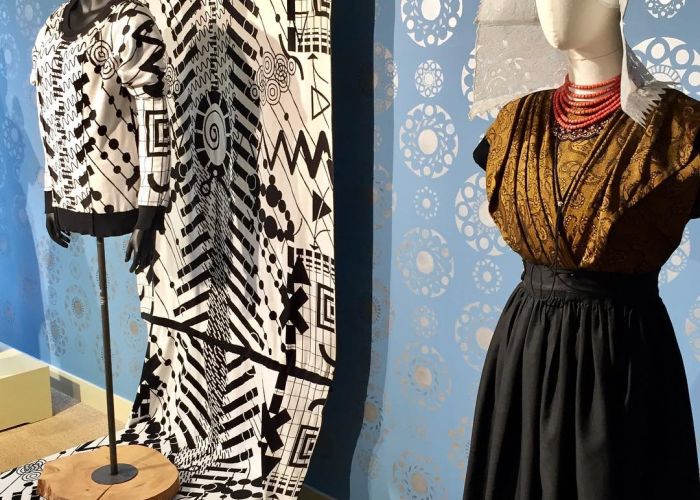 ​