The DigiTaining Project which will run until July 2022, responds to the urgent need for providing specific support to the cultural and creative heritage sector in a challenging environment. DigiTraining will provide a large number of selected organisations new and upgraded digital audio-visual capabilities combined with the management tools and knowledge tools to maximise the benefit from them. One of the tools is the Mingei Online Platform (MOP) which provides a semantic authoring environment for the representation of both tangible and intangible cultural heritage.
DigiTraining is specifically targeted to benefit small or midsize museums, as well as other tangible or intangible cultural heritage organisations, which include structures and facilities accessible to the general public.
Mingei Online Platform
Mingei Online Platform (MOP) is an online authoring platform developed in the Mingei H2020 IA, maintained and used in additional projects by FORTH, The Foundation for Research and Technology Hellas in Greece. The Mingei Online Platform facilitates the representation of the socio-historic context through narratives.
The purpose is to:
Document, represent, and preserve intangible dimensions along with objects and sites
Contextualise presentation of tangible heritage
Systematise and facilitate the presentation of socio-historical context
Explore and promote world heritage, stimulate interest through educational and fascinating content.
Nowadays, not only the treasures of culture but also the stories, the values, and the collective memories of European citizens can be preserved and enhanced through digitalisation. This platform is a useful tool for preserving both tangible and intangible Cultural Heritage, as users are able to add information in such an easy way, by registering both texts (historical events, dates) and multimedia material, such as images, videos, 360ο videos, 3d reconstructions, which are interconnected, creating relevant stories and narratives. In addition, the digitalisation of Cultural Heritage in combination with the creation of stories by using Mingei Online Platform (MOP) will stimulate visitors' interest in tangible and intangible Cultural Heritage, making museums and cultural organisations more attractive.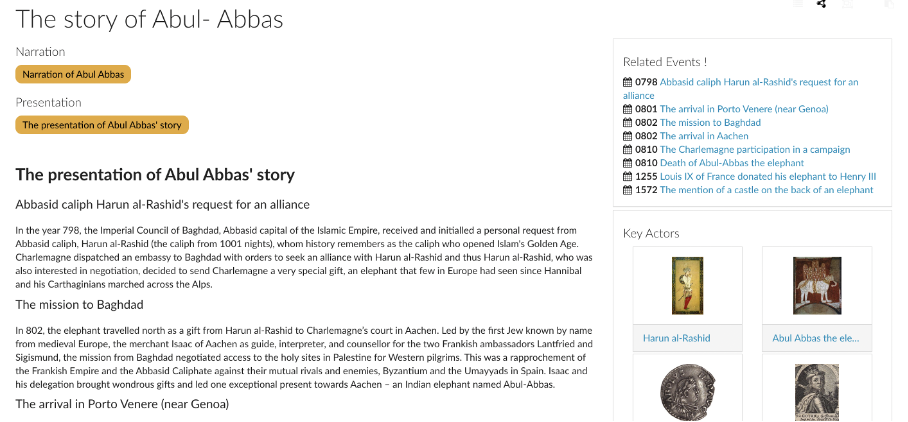 Pilot
After its pilot evaluation, the Mingei Online Platform was utilised by more than 80 cultural Heritage Institutes in the DigiTraining Creative Europe project, to create representations for and on their own. This activity provided immensely valuable feedback in the optimisation of its User Interface. The Mingei Online Platform (MOP) implements a protocol for the advanced digitisation of Institutes Cultural Heritage and socio-historical context, through narratives and process schemas.
Structure of capacity building programme
The programme is structured in 3 different levels; the General Programme will provide many organisations with a combined training on digital and audiovisual technology, as well as on digital-related management. The Specific Programme will provide up to 6 organisations with mentoring through a specific training programme resulting in a strongly increased capacity in digital skills as well as in strategy and management tools to deal with them. Finally, through the Qualified Programme a maximum of 3 selected organisations will benefit at no cost from the production of a virtual or augmented reality audiovisual project specifically adapted to their mission and narrative, together with the strategic and managerial advice to best integrate it in their activities.
Combining digital technology research, execution and training
DigiTraining's consortium is composed by an experienced team from five different countries with complementary skills and competencies to respond to the urgent need for providing specific support to the cultural and creative heritage sector. This team merges tested expertise in digital technology research, execution and training; in direct support on management and innovation for start-ups and midsize organisations; in media, communication and audience development in the cultural sector; and in audio-visual & virtual reality production for the arts and cultural heritage.